Build and manage your online reputation
Managing social media is hard to do on your own. You have to come up with a nonstop stream of relevant content. You have to engage with customers across all social channels. We offer several social media marketing services. We can create new accounts, schedule posts, create posts, and help you generate new leads.
If you don't need a full service option, we offer DIY and Do It With Me services. We help by giving your business one place to stay social. You can generate leads, schedule and publish content from Social Manager. It's a tool that makes managing social media simple.
Social Media Marketing Services
SOCIAL MANAGER
Compose and schedule postings for all your social media platforms from one place.
Post from your phone whenever you want.
Get analytics of the engagement on your social posts.
Find leads. Configure keyword searches and engage with your target audience.
Ready to post content library.
Follow RSS feeds and discover great content to share in your social media marketing.
Post on Google My Business. Promote upcoming events, share what's new and special offers.
Get notifications on new leads and customer replies.
View and respond customer posts.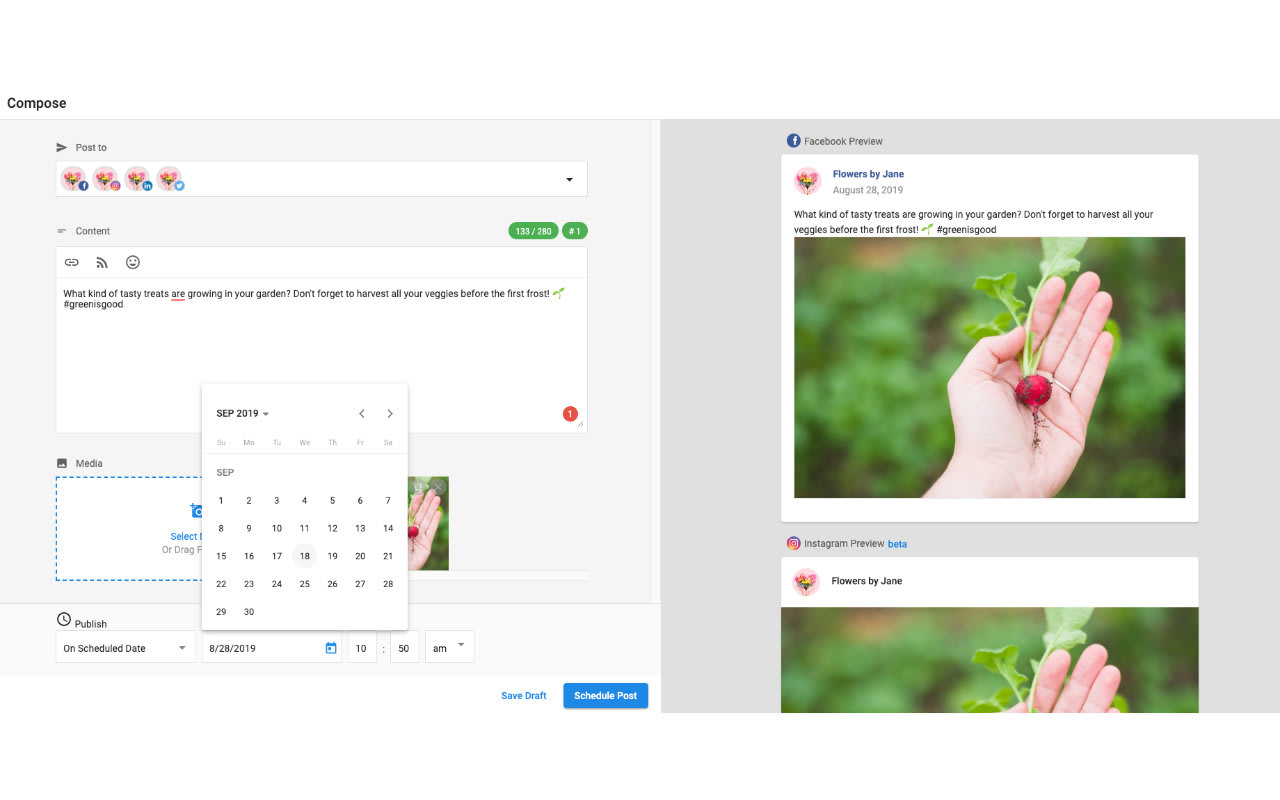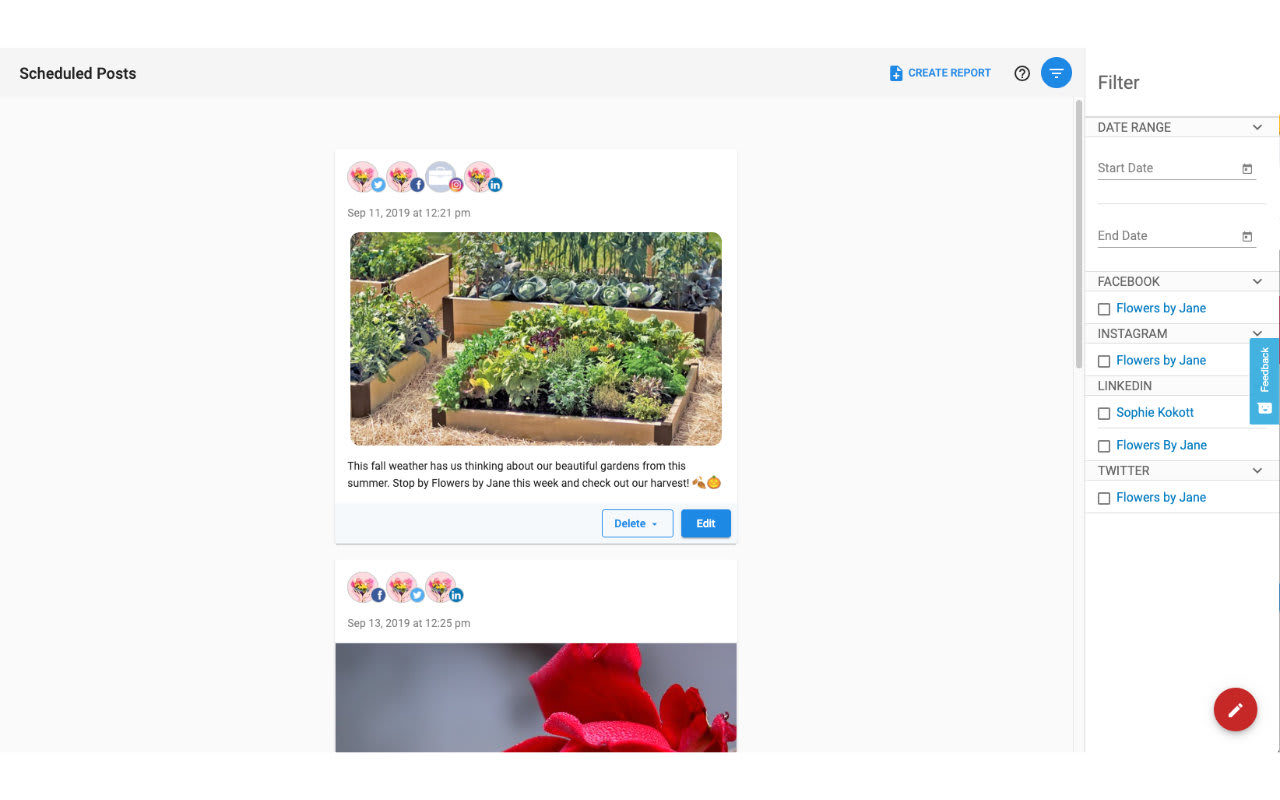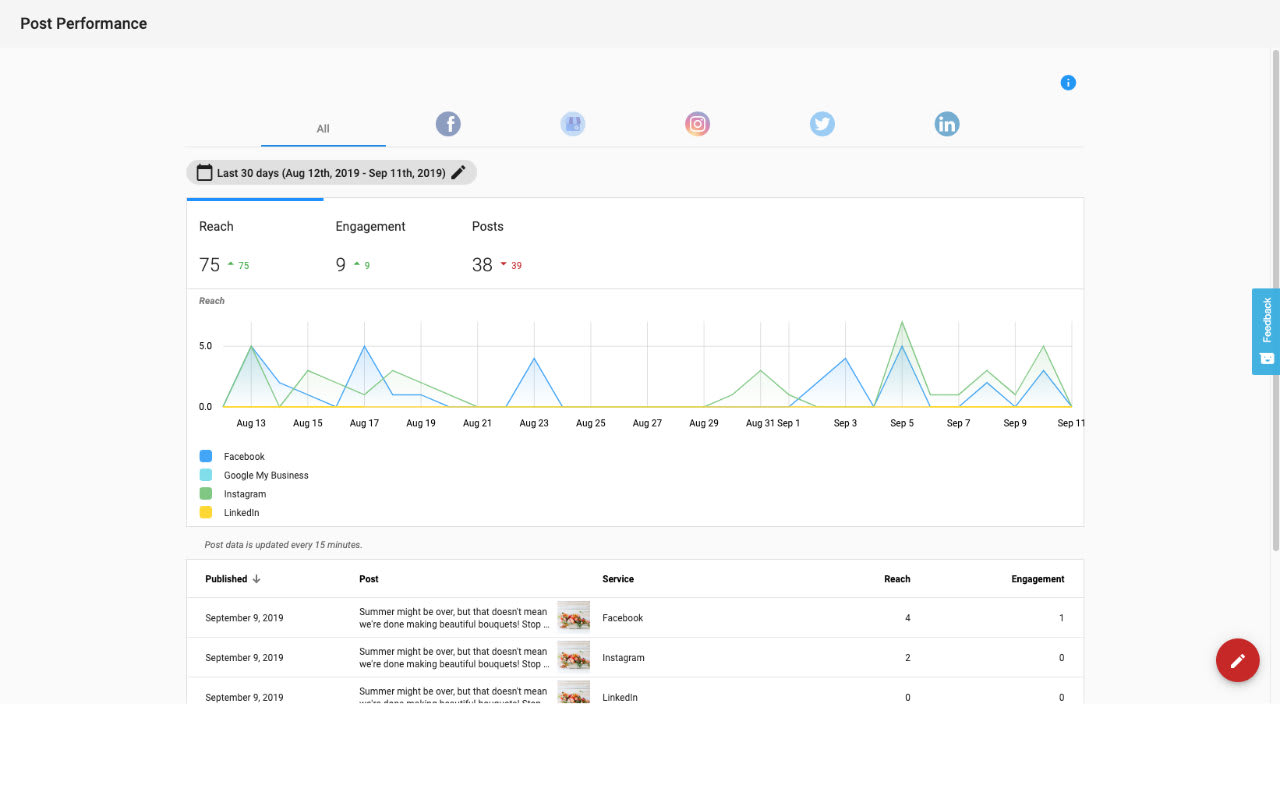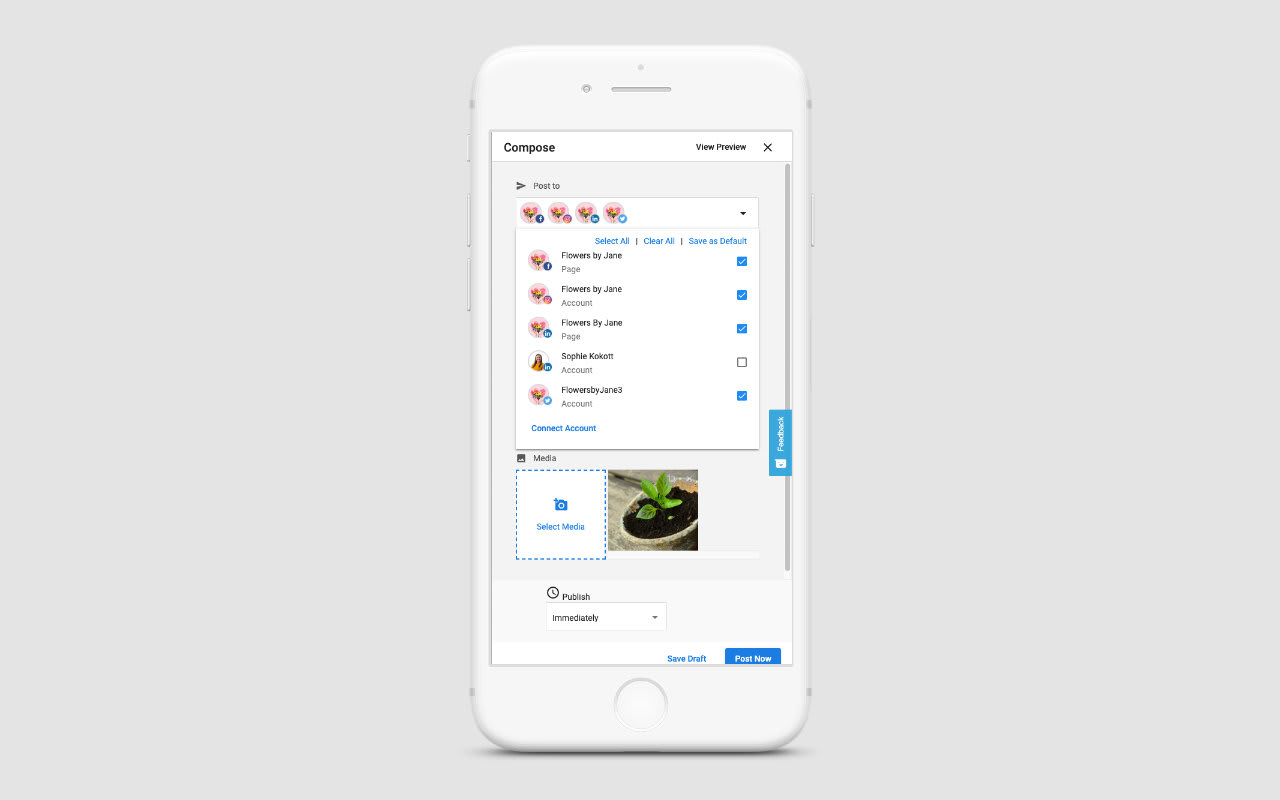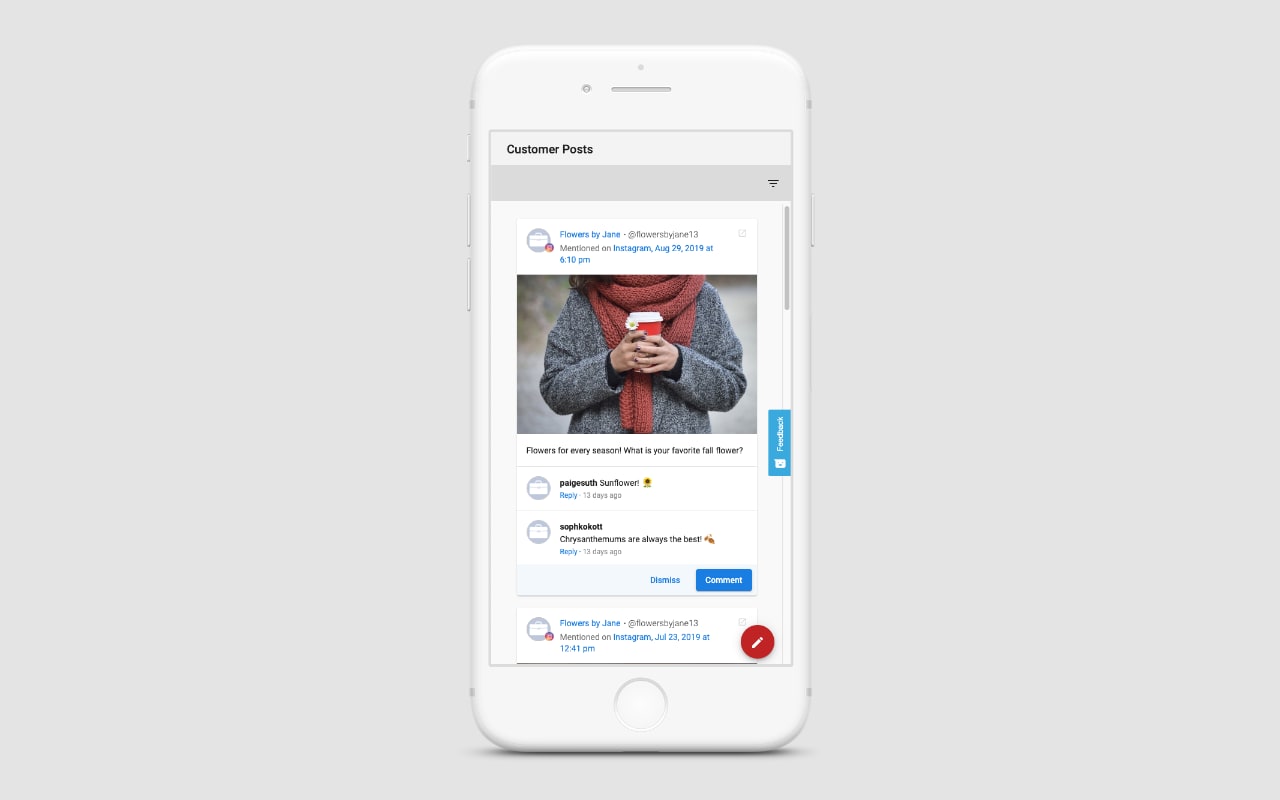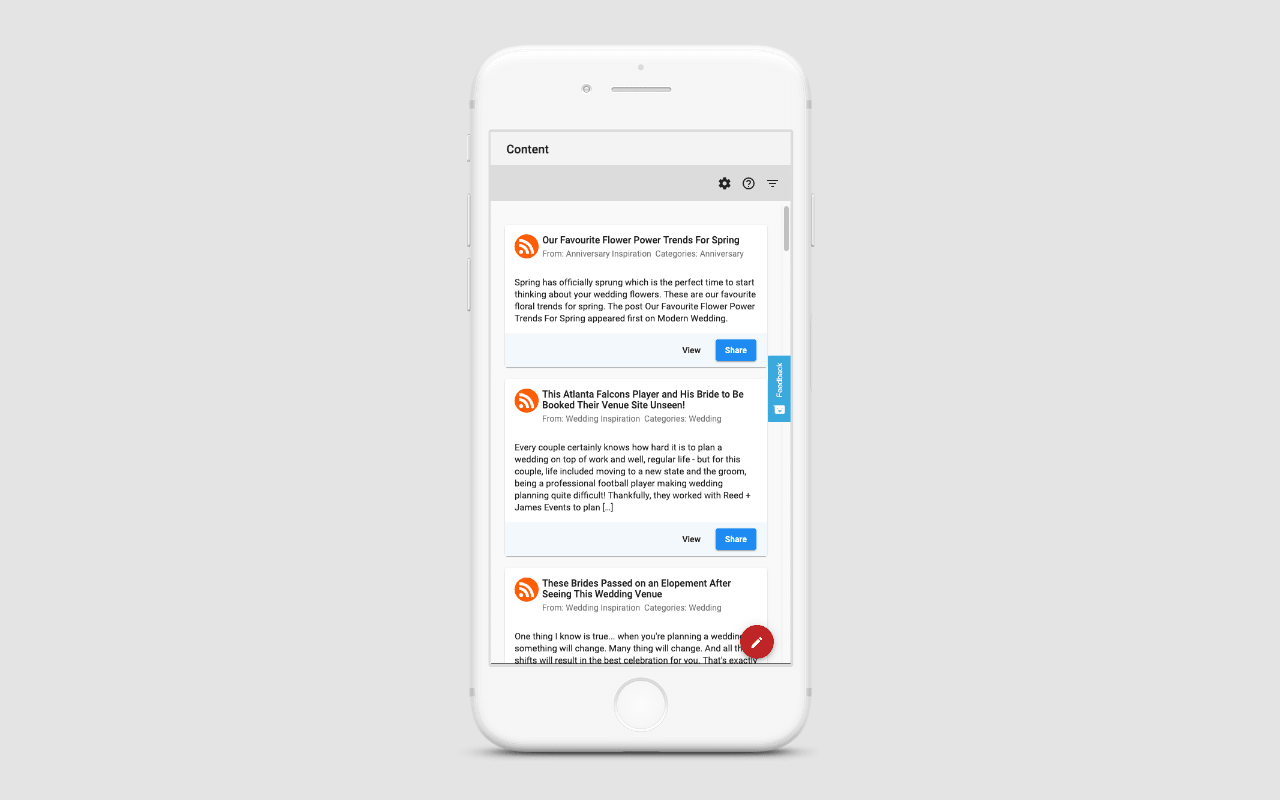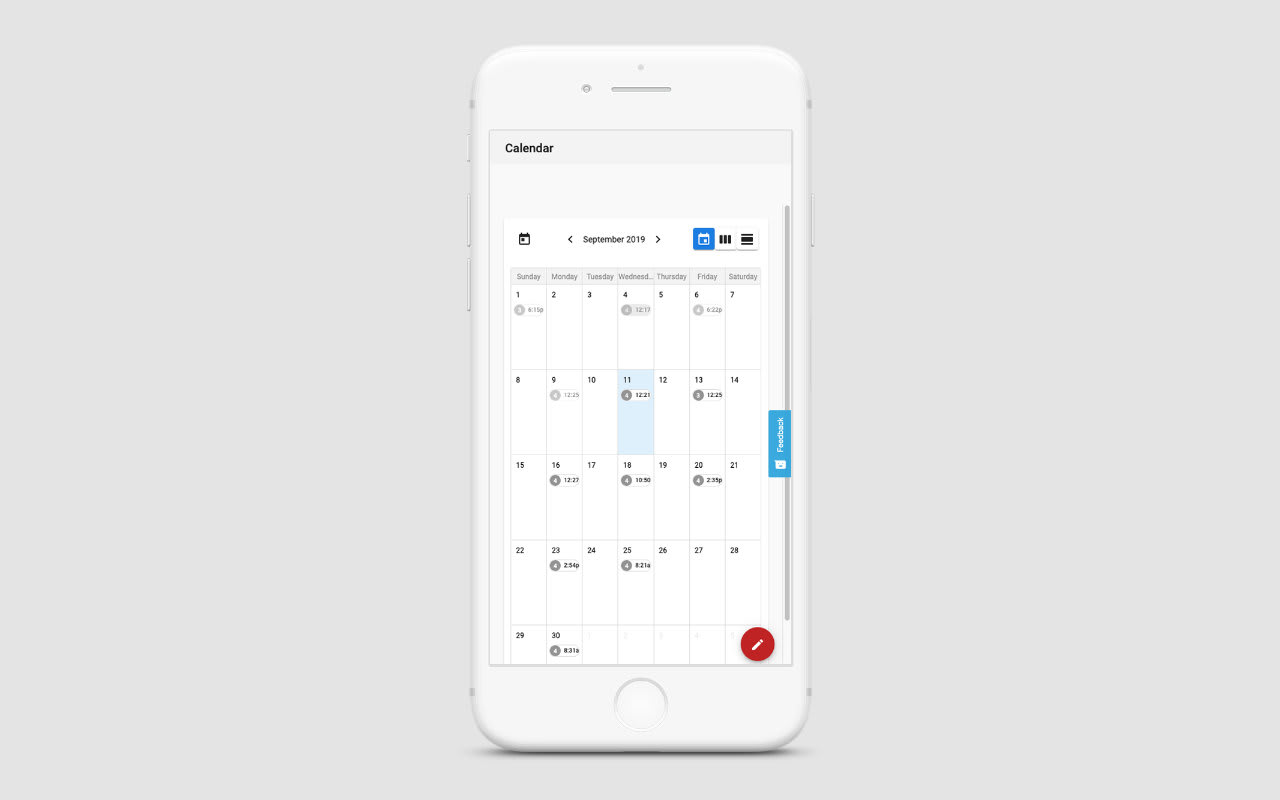 Social Page Build
A solid social media presence allows your business to engage with customers. With this service, we can build 1 social media profile for your company. Available for Facebook, Instagram, and LinkedIn.
Do you need more than one social media profile? You can activate this service multiple times.
WHAT'S INCLUDED:
Facebook Business page:
We will claim your Facebook page.
Update your user photo & cover photo (if provided).
Business description.
Add you as an admin and owner of the page.
Instagram Business profile:
Creation of your Instagram business account.
Addition of your provided profile picture.
Edit & update business information: website, biography, and phone number.
Connect the Instagram account to your Facebook Business page.
We will give you a live walkthrough of how to access the iOS or Android app.
Walkthrough on how to manage the Instagram account going forward.
Post 5 images – with hashtags, and description.
LinkedIn Company page:
Claim and set up your LinkedIn Company page.
Add the business description, website, industry keyword, and company size.
Add your business's address and contact information.
Social Posts
Our team will build a monthly calendar consisting of two posts per week. We balance marketing posts with interesting content. We can post to your Facebook, Twitter and LinkedIn accounts. Postings to your Instagram and Google My Business are available as separate services.
Social Media Marketing FAQ
It's easy! Set up a list of key word searches. You will find customers in your area searching for your services or products. Start an immediate conversation with them.
Here are 3 easy steps for you. First, find words and phrases that relate to your products or services. If you're a locksmith, try "locked keys in car". Next, respond to the relevant search results. Start a conversation or make the person an offer. And finally, seal the deal and fulfill your end of the bargain.
You know that customer service is important for your business. Your ability to listen and provide solutions is linked to your success. Social media allows you to address those concerns online. It helps you build relationships and trust.
Did you know that 90% of small businesses have Facebook pages? But almost one third of them have less than thirty-two fans. Many businesses quit updating their pages. Create a successful following by adding value to every post! This means posting timely, relevant, and engaging content.
Reach out and engage your customers today!